SAFE SEX PROMOTION TO STRETCH FROM THE CITY TO THE SEA
No, your sight isn't failing you – it's back!  Sydney's 18m Giant Condom has been erected again on the Hyde Park Obelisk, promoting condom use to the loud and proud gay community during this year's oh so fabulous Mardi Gras!
Get yourself down to Bondi Beach later this morning (who doesn't want to start the day kicking back on Sydney's most famous beach) to see Bondi turn pink with 1000 large condom-like pink inflatable rings being given away by hot, hunky Stay Safe campaign 'lifesavers'.
What better time than Mardi Gras, to remind us that using condoms remains one of the most effective ways to stop the transmission of HIV.
"Every year around 80% of HIV transmissions in NSW are among men who have sex with men, so it's vital that we use opportunities like Mardi Gras to remind gay men about the health benefits of using condoms," says Nicolas Parkhill, ACON CEO.
The Bondi Beach event is all about promoting the idea of 'protection' – when you go to the beach you need protection, protection from the sun and protection in the water. Sex is no different.  Reduce the risk, stay safe and protect yourself from HIV by using condoms.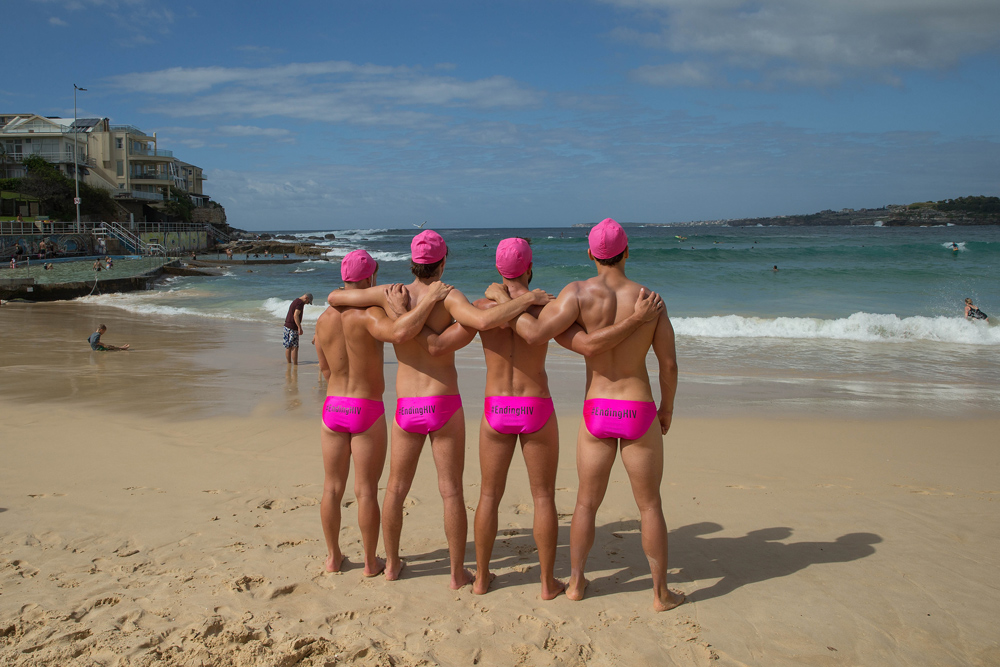 STAY SAFE LAUNCH – NORTH BONDI BEACH, SYDNEY
Where:
North Bondi Beach Sydney – next to North Bondi Surf Life Saving
Club, corner of Campbell Parade and Ramsgate Avenue, Bondi
When:
From 10am – 2pm
Saturday 27 February, 2016
SNAP, UPLOAD AND WIN WITH #ENDINGHIV
While you're at Bondi, why not enter in our photo competition to win some fab prizes?  Simply submit a photo of you and one of the pink inflatable rings for your chance to win a ticket to the Mardi Gras Main Party. Consolation prizes include a one year subscription to DNA magazine and a $50 voucher for teamm8.
****COMPETITION CLOSED****
---