CYCLING FOR HIS SON
Dad Bikes 545 Miles For Gay Son
David Flanagan has recently participated in the AIDS/LifeCycle event in honour of his son, Joshua, after he passed away in 2013 from an AIDS-related cause at just 28 years old.
David's story was captured by YouTube celebrity Davey Wavey, who was touched by David's commitment to his son.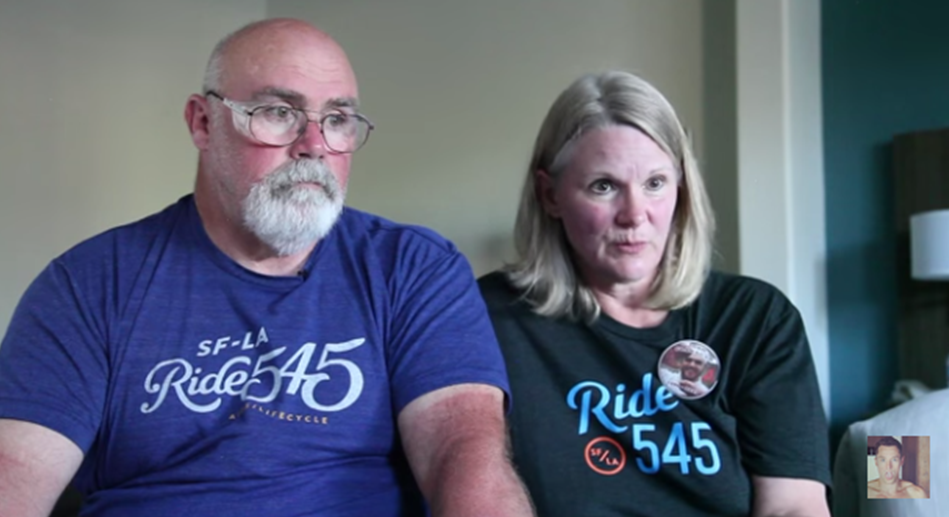 Joshua's mother Talana who acted as a roadie for the event, opened up about their family's experience with HIV from when they saw the early signs of it in their son to his passing. "I kind of guessed he was HIV positive," she said, after seeing a dramatic change in her son's health.
Later, after tests were run, Joshua received his HIV diagnosis on his 27th birthday. Due to his late diagnosis, he had an extremely low CD4 count of 2 (a CD4 count of 200 or below is considered a stage three HIV infections also known as AIDS).
In light of their son's passing, David and Talana have one simple message to all gay men, and specifically young gay men:
"If you think that you might need to be tested… go ahead and do it."
HIV is now a manageable chronic disease thanks to advances in HIV treatments, which dramatically improves your health. That's why it's so important to get tested regularly and start treatment as soon as possible if you are diagnosed HIV positive. For the full article following David's experience cycling for his son, you can read more at Buzzfeed, or watch the video from Davey Wavey's channel.
---