INTERVIEWING THE MOST DESIRED MALE ESCORTS
At many points in our working lives, we find ourselves in a job that is pure and simply to earn money. Be that to pay off debts, or just something to get by whilst studying, there are many jobs that we feel don't and shouldn't define who we are.
For most escorts and sex workers, this is exactly the case.
The Huffington Post Gay Voices recently interviewed several rent boys and escorts including escort and porn star Boomer Banks, to find out who they really were beyond the stereotype of being a "money-hungry, dirty and gross hooker".
What they found was there's more than meets the eye.
Banks, who was recently crowned the top escort in the world with the title Mr International Escort at the Hookie Awards, has a passion for sewing and a desire to make it in the fashion industry. But on the outside and in his profession, you wouldn't know it.
"[Doing porn] isn't my be-all, end-all. It's just a way for me to be able to get what I need for the rest of my career." Banks says. "Before I got into [the industry], I too was misinformed, and now I feel a responsibility to help shed light on what escorting is and who escorts are."
Along with the struggle to overcome misconceptions about the industry is the health and welfare side that would appear needs more attention. Christian Grov, an associate professor at Brooklyn College, told HuffPost that whilst research shows that most internet-based male escorts are "not having risky sex with their clients… there's certainly room for HIV prevention work and substance use harm reduction" in the escort community.
Grov and other experts say that to protect the lives and rights of escorts and other sex workers, it starts with open conversation about the industry both in the community and outside it.
To read the full article and click here.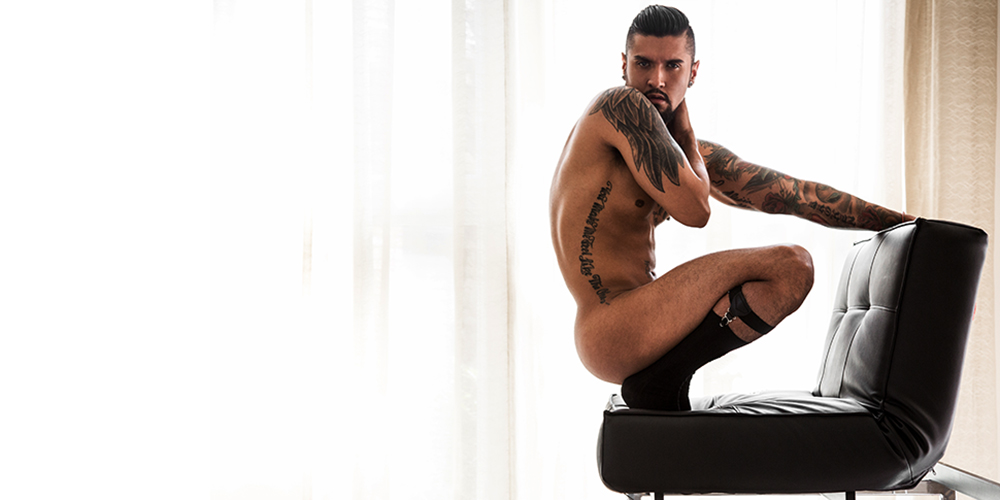 Top male escort, Boomer Banks
---