Testing Over The Holidays
Keep an eye out for a HIV testing clinic near you this testing season! Go get a test and put your mind at rest.
Make sure the gift you have in your Christmas stocking this festive season isn't a STI, and get a sexual health check-up this silly season.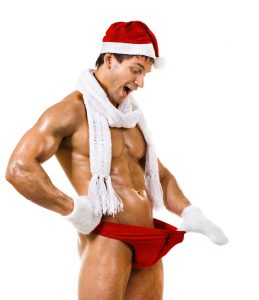 But where are they?
Not sure where you're nearest clinic is? Don't panic, we have you covered. One easy way to find out what testing sites are near you is by using our Where To Test tool. Just type in your postcode and you can hohoho your way to the nearest clinic, or you could be more discreet – we'll leave that up to you. 😉
If you are a Sydney local we run a number of HIV testing clinics called a[TEST], which provide fast, free and confidential rapid HIV testing and STI screening for gay men. These clinics are great as you are accompanied by a peer educator (other gay guys) who can provide a friendly environment, and that can make all the difference if it's been a while since your last test. Book a test at a[TEST] here and find more information about a[TEST] and their locations here.
Opening hours?
As with most things, timing is everything and if you are too busy shopping (shopping for others is stressful), or working you might get caught with unusual opening hours and miss out on your test.
Keep an eye out for local testing clinics posting about their changed opening hours, and if in doubt give them a call. Lock it in, and get it done so you can have yourself a merry little Christmas. Check out a[TEST]'s closure period below to make sure you don't miss out.
a[TEST] Oxford Street:
Closed between 24/12/2016 – 08/01/2017. Re-opens on 09/01/2017
a[TEST] Surry Hills:
Closed between 23/12/2016 – 10/01/2017. Re-opens on 11/01/2017
a[TEST] Newtown:
Closed between 21/12/2016 – 08/01/2017. Re-opens on 09/01/2017
a[TEST] Kings Cross:
Closed between 18/12/2016 – 13/01/2017. Re-opens on 14/01/2017
If you believe you have been at risk of exposure to HIV contact the PEP NSW Hotline (7 days a week) on 1800 737 669 within 72 hours of the possible exposure. For questions regarding HIV call the HIV Hotline on 9332 9700 or 1800 451 600. Find out more about PEP here.
---