Written by Jamaica Moana
Have you heard of The West Ball? It's an annual ballroom event that brings together and celebrates queer communities in Western Sydney. This year's event is taking place on the 11th of June at Casula Powerhouse Arts Centre at 5pm, and if you haven't already, you can grab a ticket now!
The history of ballroom and The West Ball
To understand The West Ball, you must understand where it comes from. Ballroom was founded by Black and LatinX trans women in New York City as early as the 1950s! The balls were a meeting place for queer people to come together and safely express themselves during times where violence was (and continues to be) prominent outside of these safe spaces.
Around 2015, ballroom was brought to Australia by Bhenji Ra who created the pioneering House Of Slé. I was blessed to be a part of the genesis of ballroom here in Australia. After the triumphant legacy Slé displayed, more houses came to life in Sydney/Eora and beyond. We then saw a plethora of talent trailblaze through the scene with the House Of Luna founded by Mother Karlee Luna and the House Of Silky founded by Father Xaddy Silky and Mother Mirasia Silky. It is incredible to see the depths of ballroom resonate further interstate with the incredible talent of House Of Dévine and House Of Klein from Naarm (Melbourne), House Of Alexander from Meanjin (Brisbane), House Of Reign from Boorloo (Perth) and more houses expanding and upcoming like House Of Midnight in Eora (Sydney).
As the Australian ballroom scene was birthed in Western Sydney, it was paramount for Father Xaddy Silky and I to host a ball in the West. Hence, The West Ball was created. Beyond building engagement out West, we also wanted to challenge stigmatising views of Western Sydney being unsafe for queer people. As queer leaders and role models from the West, we are proud to have created a space for our community to come together and celebrate what it means to be queer and from Western Sydney.
Pop-up HIV and STI testing at The West Ball
This year, The West Ball is collaborating with ACON and South Western Sydney Local Health District to deliver pop-up HIV and STI testing on-site for all of our community members. The importance of this partnership and initiative is grounded in our history. We wanted to pay homage to the pop-up HIV testing that was done within the ballroom scene in New York City, during the peak of the HIV/AIDS epidemic in the 80s and 90s. Ballroom isn't just about dips and duck walking, it's also about enabling access to health services as a way of looking after each other.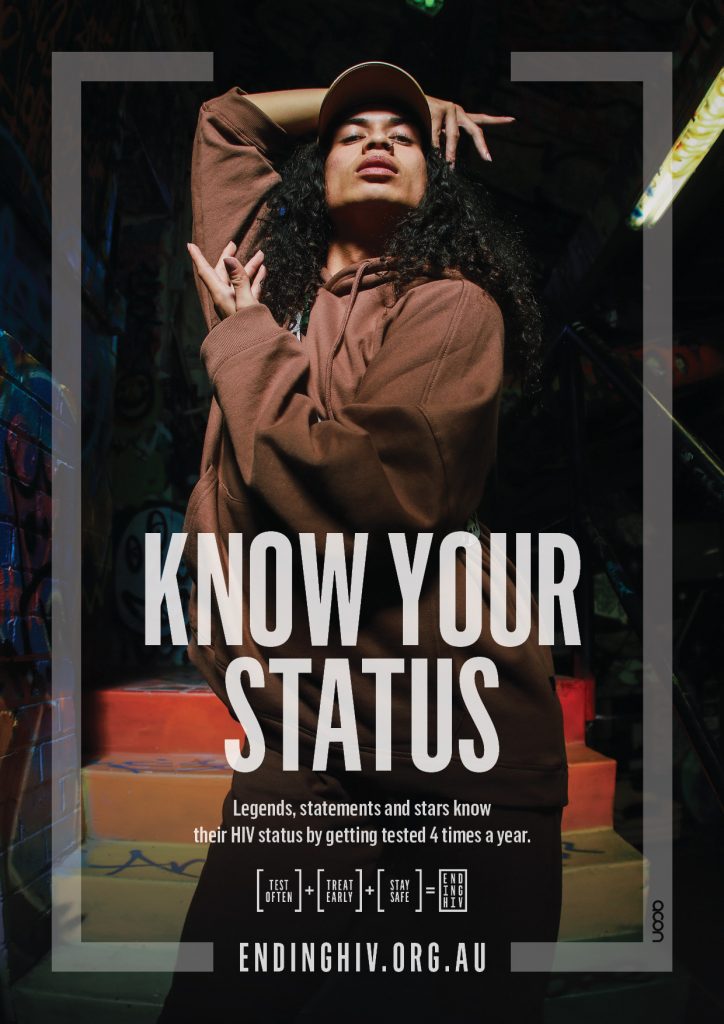 There have been many barriers for queer and trans people of colour in Western Sydney to accessing safe, inclusive, and equitable HIV and sexual health services. We want to create an opportunity where queer and trans people of colour in Western Sydney are able to see themselves in HIV and sexual health services, which is why this partnership with ACON to provide HIV and STI pop-up testing is so important.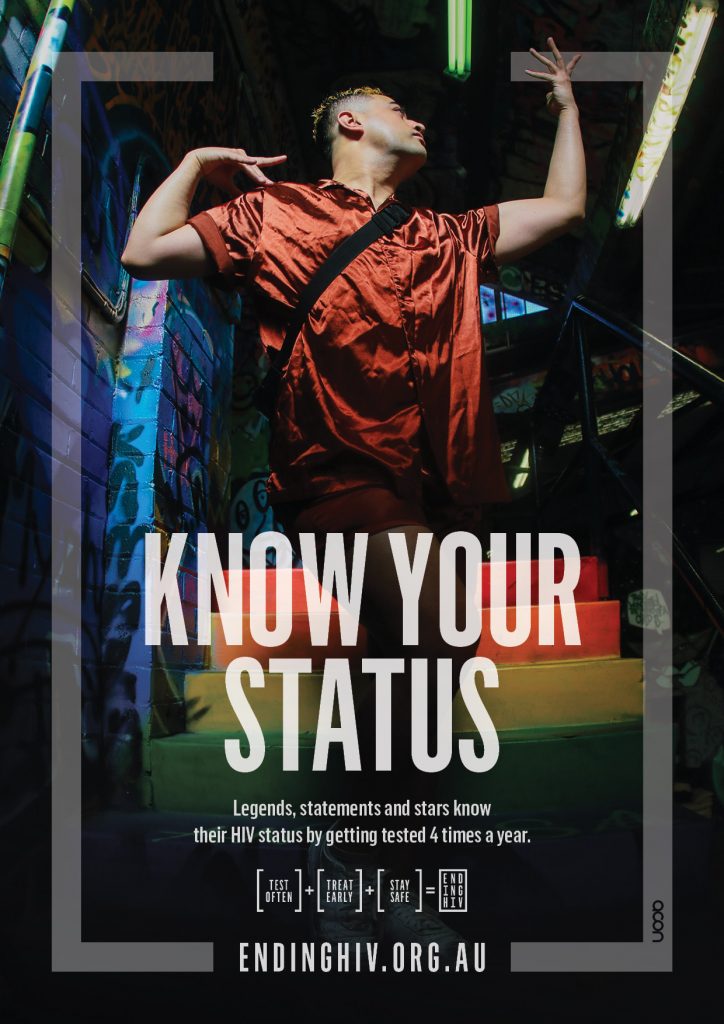 For those attending the event, we hope everyone can walk away with a greater understanding of the importance of getting an HIV test every 3 months. We also hope that this will be an opportunity to support queer and trans people of colour in Western Sydney to learn about HIV prevention tools such  as condoms, PrEP (a pill HIV negative people can take to prevent HIV transmission), undetectable viral load and the importance of starting treatment early if you are diagnosed with HIV.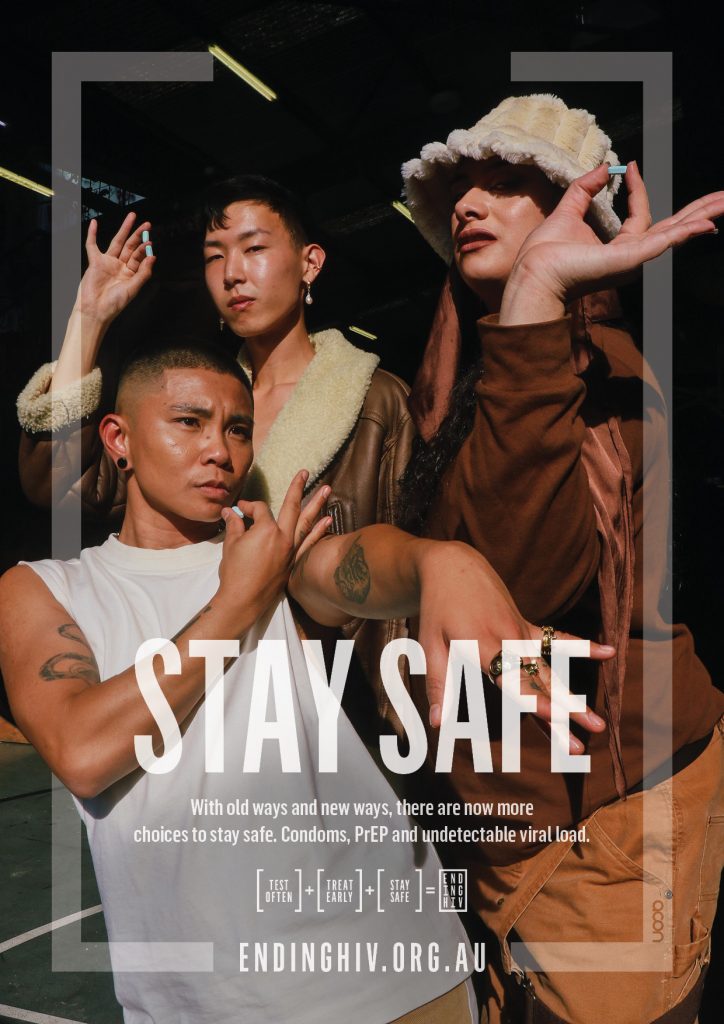 If you are coming along to The West Ball, drop by the pop-up testing site for a chat with a sexual health nurse or community peer about any HIV or sexual health questions you have! You can also find out the nearest place to get a HIV and STI test through Ending HIV's "Where To Get Tested" tool.
Ballroom means family
Ballroom is the epitome of family. As some members don't have connections to biological families, the blessing of chosen families in the ballroom community fulfils this. Each house has a family tree and within the community here in Australia, we dissolve the lines of houses to ensure we are one enormous unit moving through this journey together.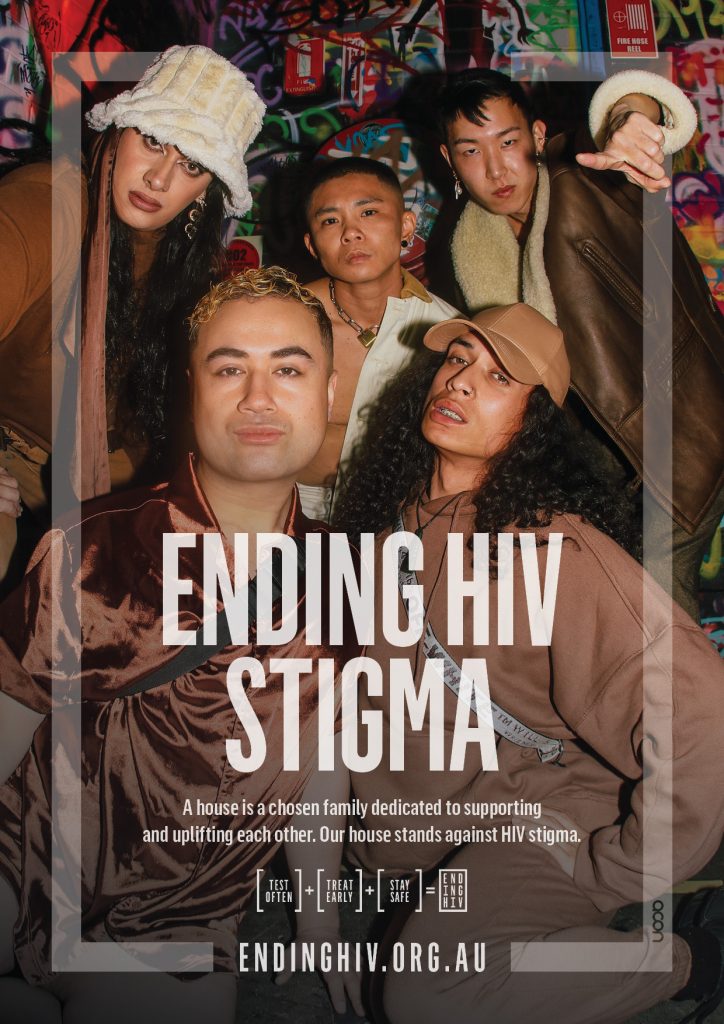 Beyond supporting each other in the lead up to a ball, the essence of ballroom is to nurture and check up on one another. As a family, we continue to lead by example by supporting each other and our communities to understand the importance of looking after our sexual health and where to find information that is specific to trans communities, such as resources like TransHub. Through our solid networks, we are in tune with who needs help, where and when.
---