NEW HIV PREVENTION CAMPAIGN REDEFINES 'SAFE SEX'
A new health campaign, and the latest re-iteration of Ending HIV, is targeting gay men is seeking to raise awareness about new approaches to HIV prevention that don't always involve condoms.
Launched today by ACON – NSW's leading HIV prevention, HIV support and LGBTI health organisation – How Do You Do It? aims to educate gay and same sex attracted men about new biomedical options such as PrEP (pre-exposure prophylaxis) and UVL (undetectable viral load)  that now sit alongside condoms as effective methods of preventing HIV transmission.
ACON CEO Nicolas Parkhill says the campaign reflects the latest developments in the science of HIV prevention.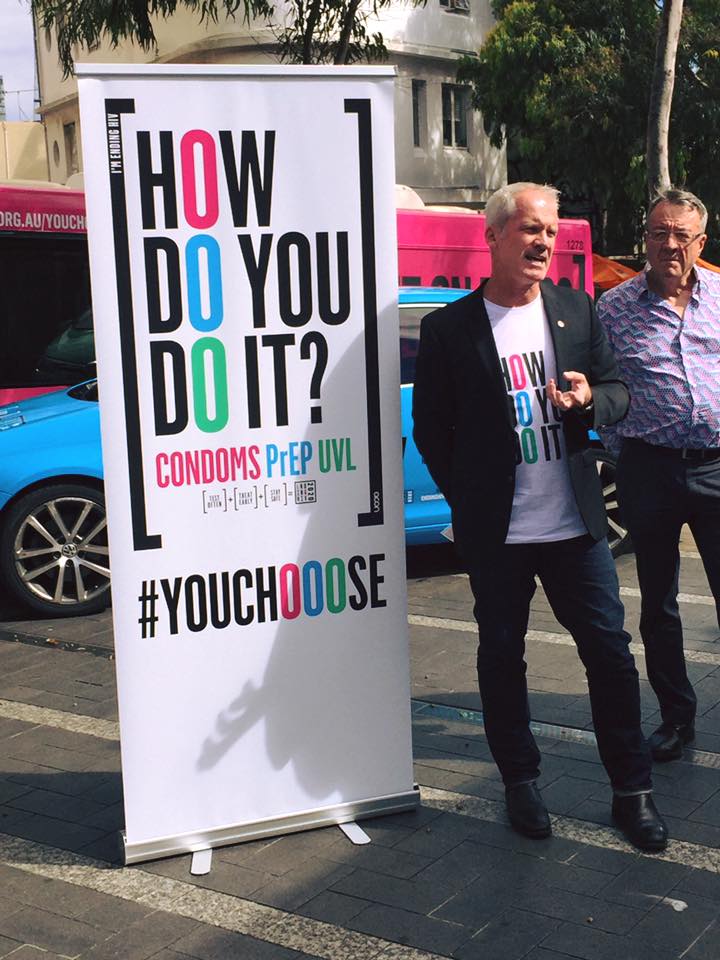 "Condoms have been and remain a very effective, accessible and cheap barrier to HIV transmission and so still have a vital role to play in terms of HIV and STI prevention," Mr Parkhill says.
"However, if a person is HIV negative, they can now take PrEP, an antiretroviral drug that prevents HIV negative people from becoming infected. And if a person is HIV positive, it's now proven beyond doubt that HIV treatments can help reduce that person's viral load to an undetectable level, making it almost impossible to transmit the virus.
"Of course there's a range of important provisos attached to both of these biomedical approaches in relation to effectiveness, side effects, access, and affordability. But the important message is there's no longer a one size fits all approach to safe sex. We can now choose from a range of strategies – condoms, PrEP or UVL – to maximise sexual pleasure while protecting ourselves and our partners from HIV.
"Having these options is a tremendously exciting development in terms of HIV prevention because by combining their use we may be able to deliver the biggest reduction in HIV transmission rates in NSW in decades and move closer to our goal of virtually ending HIV transmission in NSW by 2020."
The cheeky campaign, featuring a diverse range of community members, promotes the three different safe sex options by asking the question: 'How do you do it?' For people who choose to use condoms, the answer could be 'I do it all the time', for people who choose to take daily doses of PrEP the answer could be "I do it every day', and for people who choose to maintain UVL through HIV treatment the answer could be 'I do it with my doctor.'
Launched to coincide with the start of this year's Sydney Gay and Lesbian Mardi Gras Festival, the campaign will be promoted across NSW in gay media and venues, via outdoor advertising and through a range of social media channels. The campaign will also be promoted on several specially skinned buses travelling on some of Sydney's most prominent routes.
A group of Uber driver-partners in Sydney have also volunteered to get their private vehicles wrapped with the ACON campaign artwork for the next three weeks to help raise community awareness. Uber will also run a promotional campaign between 13 February and 5 March to help raise funds for ACON's community safety and inclusion programs.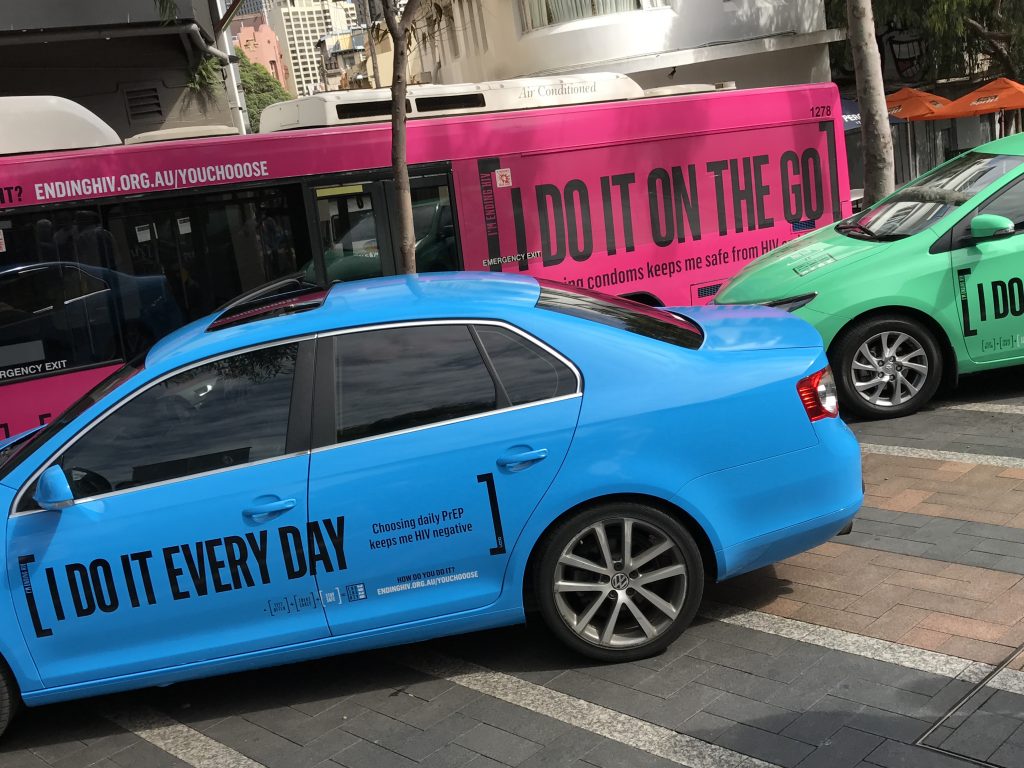 Uber Australia and New Zealand General Manager David Rohrsheim said the company was a proud supporter of LGBTI causes and advocate for ACON's vital public health work: "Wherever and however people choose to let their hair down, Uber and ACON share a vision to help Sydneysiders make safer choices," Mr Rohrsheim said. "We know a reliable and affordable ride home at the push of a button has enabled Sydney revellers to make better decisions after a few drinks. This partnership will raise community awareness of the new and cutting-edge biomedical options on offer to help ACON achieve its mission of ending HIV transmission in NSW."
This campaign is supported by the NSW Ministry of Health with a contribution from South Eastern Sydney Local Health District.
More information on How Do You Do It? can be found here.
---